I walk in the forest and don´t need to be afraid of anything
This article I published in 2021 has been updated in 20th of March 2023. Finland has been ranked as the happiest country in the world for the sixth time in a row. World Happiness Report.
The World Happiness Report, published by the non-profit organization Sustainable Development Solutions Network, established at the initiative of the UN, ranks the world's countries in order of happiness.
The rating is created from the results of national surveys that investigate happiness, combined with indicators that tell about the quality of life in countries, such as GDP and life expectancy.
It takes into account factors such as healthy life expectancy, freedom to make life choices, gross domestic product (GDP), generosity, social support from friends, perceived corruption, as well as recent emotions of the respondents, both good and bad.
The most unlucky countries are Lebanon, scarred by conflicts and corruption in the Middle East, and the impoverished Afghanistan in Central Asia, ruled by the Taliban extremist group.
I am well aware that I'm privileged as I live in a safe environment, in a stable and developed society. I can walk alone in a forest or where ever I want for hours without fear of being threatened. I am also well aware that there are millions of persons who live in fear and in inhuman living conditions.
I understand that happiness, if we really want to define it in universal way is not easy target. Finnish Emeritus Professor of Practical Philosophy Timo Airaksinen answered as following in an interview where he was asked to define happiness:
"If you look at people, they are looking for everything but happiness: success and a better job, a more expensive car and housing. Happiness is such an abstract concept that I would replace it with contentment"
Those goals mentioned above might be typical in western countries among those with traditional and modern values as well as in developing countries where the share of the middle class is growing. Fortunately the values are changing; change in values is important not only for happiness and equality, but also for sustainable future. The more we seek immaterial happiness, the less we cause harm to the environment.
I laughed and felt joy yesterday – today I am confused and sad for a reason
For the World Happiness report about 1,000 respondents in each country were asked to, for example, rate the quality of their lives on a scale of zero to 10. Other questions included how many times respondents laughed or felt joy and satisfaction the previous day. Conversely, the survey also took into account negative emotions such as asking how often respondents had felt worry, sadness or anger the previous day. (Yle.fi)
I was laughing a lot yesterday while talking on the phone with my mother and again in the evening when having a dinner and watching a movie with my son. I tend to laugh a lot, I have positive attitude and I don´t have any significant worries in life. However, that doesn't mean I'm not worried or indifferent to others.
While reading the news about Happiness report I could not ignore this sentence:
The southern African country of Zimbabwe was listed at the bottom of the happiness rankings. Meanwhile the 20 countries found at the bottom of the list were located in Africa, many of which were dealing with difficult situations, unrest or even civil war. (Yle.fi)
At the same time I feel happy and proud that Finland has been ranked as the happiest country in the world, I feel confused and sad. I feel empathy for the people living in the countries that are the least successful in this report. In my opinion, those countries should be included in the headlines and let their inhabitants tell their story.
Living in global south doesn´t mean that happiness can´t be achieved but however, much remains to be done towards equality and equal living environment.
If we ever again have opportunities to promote what happiness is by the stories of local people as we did in Finland in 2019 (Rent a Finn) I would appreciate a project where the Africans and Finns (and other Nordics) meet each other sharing tips for happy life. We all certainly would learn from each other.
Freedom and happiness
The philosopher presented earlier in this article, Timo Airaksinen, considers such values as goodness, truth and beauty to be quite fine, but unnecessarily solemn. According to Airaksinen, freedom is the most important human value. He told that his unconscious goal during the whole life was freedom and refers to free movement both in thought and physically.
Writing books, traveling – everything has been an endeavor away from normal everyday life and society for him. He also told that the purpose of life is to become as one is, to realize oneself; to become externally similar to what is internally.
It is easy to agree with the arguments of the Finnish philosopher. I admit that freedom is also important to me, especially professionally as it provides opportunities to make choices based on values.
Today, however, my thoughts are with those for whom freedom of choice is not self-evident.
One of Finland's most noticed news in mid-March (2021) was a report on the Democratic Republic of Congo which is the world 's fourth poorest country, but full of riches: gold, diamonds, uranium, copper – and cobalt.
The report brought to our attention the brutal truth about unofficial diggers and children digging up toxic cobalt by hand in dangerous conditions. Cobalt is needed e.g. in smartphone and electric car batteries.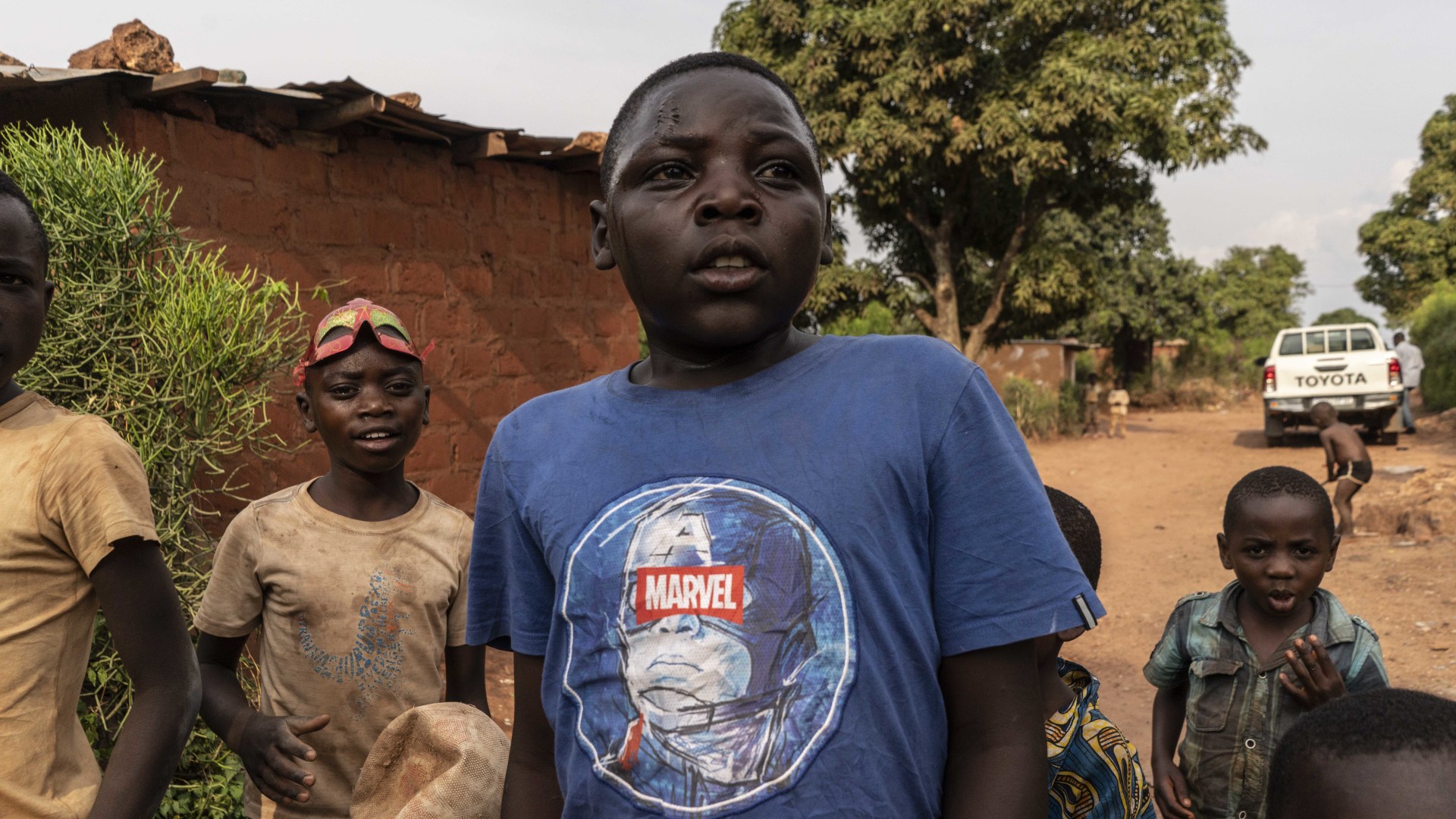 Demands are now being made that unofficial diggers should be recognized as an official part of supply chains. Formalization would mean, for example, giving diggers fenced areas, fixed prices and protective equipment.
A decent wage would be essential: when adults had a livelihood, children would not have to work in the mines. In other words, child labor will not be eliminated as long as its root causes are not addressed.
"If parents earn a dollar a day, the kids won't be in school even if you build 50 schools," says researcher Siddharth Kara.
I wanted to brought this phenomenon to our attention as an example to remind us that not everybody in this world has freedom to make choices.
Hope and action make me happy
When facing problems or reading news about unfair incidents, I try to think of ways to influence. I often refers to Paolo Freire´s book called Pedagogy of Hope and some of the thoughts he had made well-known worldwide. My favorite is a reminder that there is hope, but hope without action remains hopefulness.
"Paolo Freire´s concern for social justice and education in the developing world remains as timely and as inspiring as ever. Pedagogy of Hope is a testimonial to the inner vitality of generations denied prosperity and to the often-silent, generous strength of millions throughout the world who refuse to let hope be extinguished."
In Finland, we all know a fairy tale where "fools" carry light to a dark cottage with a sack. It has been a good lesson to understand that action is needed but not any kind of action is helpful.
One of the key solutions to make the world more equal is in education. Not only in education export from Finland to global south but also in sharing stories for Finnish children (and adults) to strengthen empathy and giving examples of how to act for better future – together and without blaming anybody.
Awareness of problems and distress of others does not deprive us of our right to be happy.
What makes you happy in this exceptional time
At the end of this writing I bring you back to the Happiness report from 2023.
The authors of the publication highlight humanity's resilience in this year's report. Although from 2020 onwards the world has been shaken by the corona pandemic, Russia's war of aggression in Ukraine as well as global inflation and the rise in prices of basic goods, positive feelings are twice as common as negative ones. (Yle.fi )
Crises have even made people more considerate. According to researcher Lara Aknin, everyday acts of kindness such as helping strangers or donating to charity have become more common for two years in a row, and are now above the pre-pandemic level. (Yle.fi)
You can read an other blog article about happiness here: Nature based Happiness
Thank you for following my blog!
I hereby invite you to a Forest walk with some thoughts of mine.

With love, Anu